*FYI - this post may contain affiliate links, which means we earn a commission at no extra cost to you if you purchase from them. Also, as an Amazon Associate I earn from qualifying purchases. Check out our Privacy Policy and Disclosure. for more info.
In need of the perfect ravioli pun to finish off an Instagram caption, cute greeting card or message?
I've got you. After all, a good pun to go with ravioli is just as important as a tasty side dish, or the perfect sauce.
… I'm only half kidding.
In case you're new here, I am obsessed with dumplings from all around the world, and this blog is all about them. Luckily for you, I also love a good play on words, so it should come as little surprise that I've assembled a big list of ravioli puns for you right here.
I've already written lists full of pierogi puns, gnocchi puns, dim sum puns, dumpling puns, and bao puns. Now it's time for some ravioli puns… I hope you like them!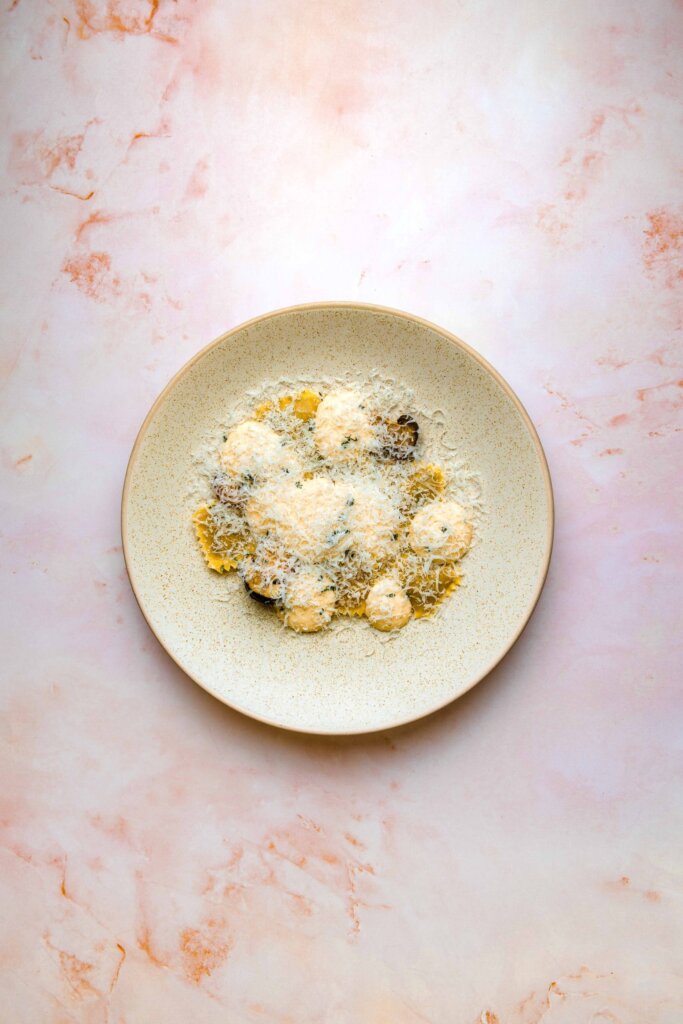 Fun Ravioli Puns for Instagram Captions
Let's start with simple punny ravioli Instagram captions. Whether you need the perfect caption to go with homemade ravioli made from scratch, ravioli straight from the can, or a more refined restaurant meal, I'm sure you'll love one of these options.
Time to raviol-eat!
Okay real talk – this was a ravi-holy experience.
They see me raviollin'… they hatin'.
I'm going on a lean diet this month. Ravio-lean diet.
This meal is the ravi-only one for me.
Time to grabioli some ravioli.
This is ravi-only some of the best pasta I've ever eaten.
Ravi-holy sh*t – this meal was good.
Can never feel ravi-lonely with pasta by my side.
This is definitely a meal to rave-ioli about.
This ravioli is so good, I might never get Pasta it.
This ravioli may be one of the best meals I've had in the Pasta few months.
Shoving all this ravioli into my ravi-holey of a mouth.
I'm pretty old school. Ravi-old school.
Eat ravioli – feel ravi-holy.
Cute Ravioli Puns to Send to Someone Special
In need of a cute ravioli pun for the special someone in your life? Whether you need ravioli puns for your girlfriend, boyfriend, husband, wife, crush, or bestie, these are perfect ideas for your one and ravi-only.
You're the ravi-only one for me.
With you, I'm never ravi-lonely.
I'm so ravi-fully in love with you!
I can't wait to grow ravi-oldie with you.
I love raviollin' with you.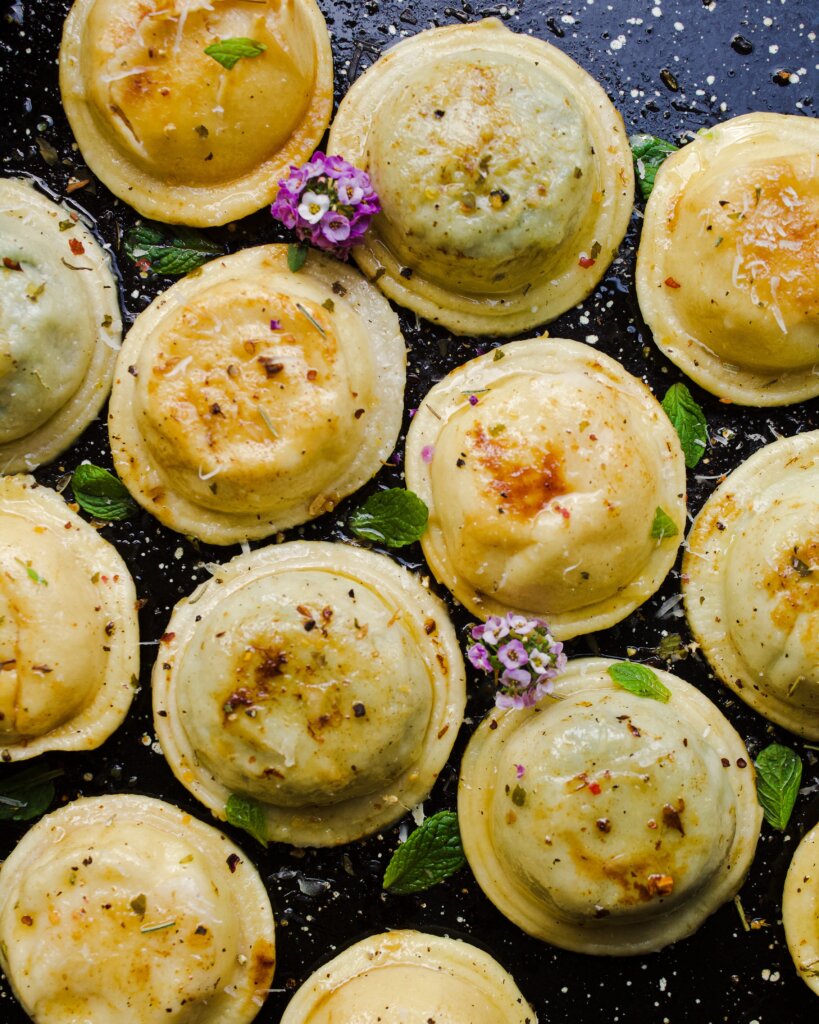 Ravioli Jokes
What do you call pasta that has been blessed?
Ravi-holy.
What do you call pasta that loves to party?
Rave-ioli.
Did we miss any of your favorite ravioli puns?
Let us know in the comments!