*FYI - this post may contain affiliate links, which means we earn a commission at no extra cost to you if you purchase from them. Also, as an Amazon Associate I earn from qualifying purchases. Check out our Privacy Policy and Disclosure. for more info.
Looking for adorable dim sum and yum cha puns? Been there, Dan Tat.
Whether you need them for a cute message or Instagram caption, I've got you covered with a lengthy list of dim sum puns that are guaranteed to be Dumpling that makes your friends and family smile.
Below, you'll find a list of dim sum puns ranging from general caption ideas all the way to specific puns for famous dim sum dishes.
Let's Gao!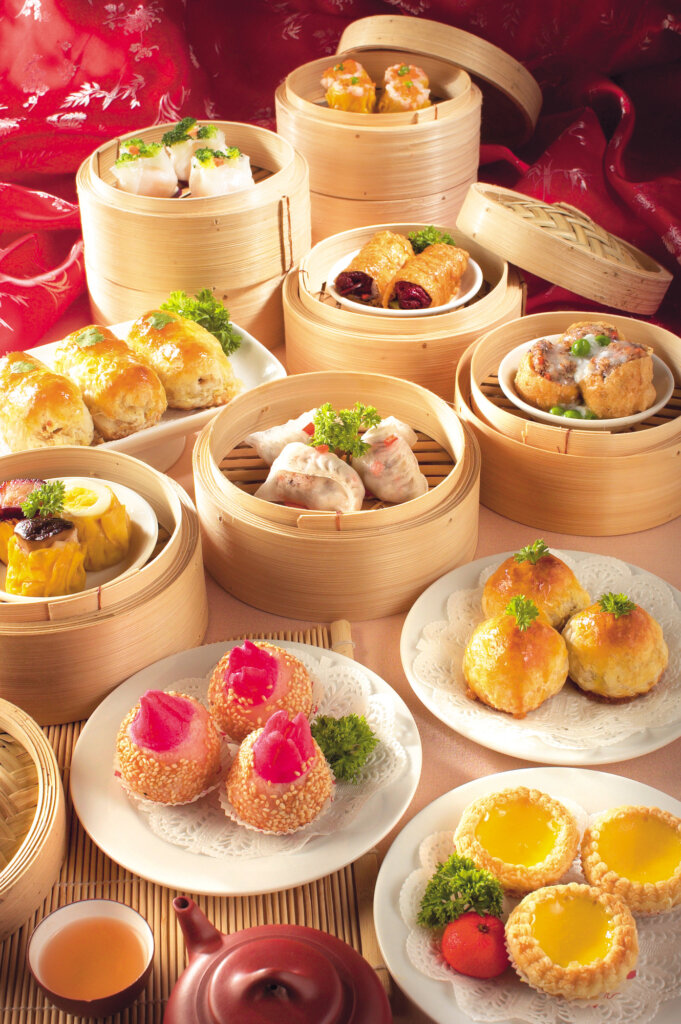 Fun Dim Sum Puns for Instagram Captions
Let's start with some easy dim sum puns that can be adapted for fun Instagram captions, whether for photos of your food or photos of you eating it.
You dim sum, you lose some.
When it comes to dim sum, I'm a total basket case.
Keep calm and gao-ry on.
Been there, dan dat, am I right?
Girls just wanna have (cheong) fun!
Time to rock and (rice noodle) roll.
Things always get a little Steamy at Dim Sum.
Yum Cha wish your dishes were hot like these?
With dim sum, my day is always off to a great cart.
Life should be more like dim sum. We should all learn to get Oolong.
Tell me Dumpling good.
Let's give them Dumpling to talk about.
Dim sum gives me Siu Mai-ch joy.
Been waiting a long time for this dim sum spread. It's a Bao time!
I don't wanna Bao-st, but how good does my Dim Sum look?
I dim sum-thin' silly and ordered way too much food.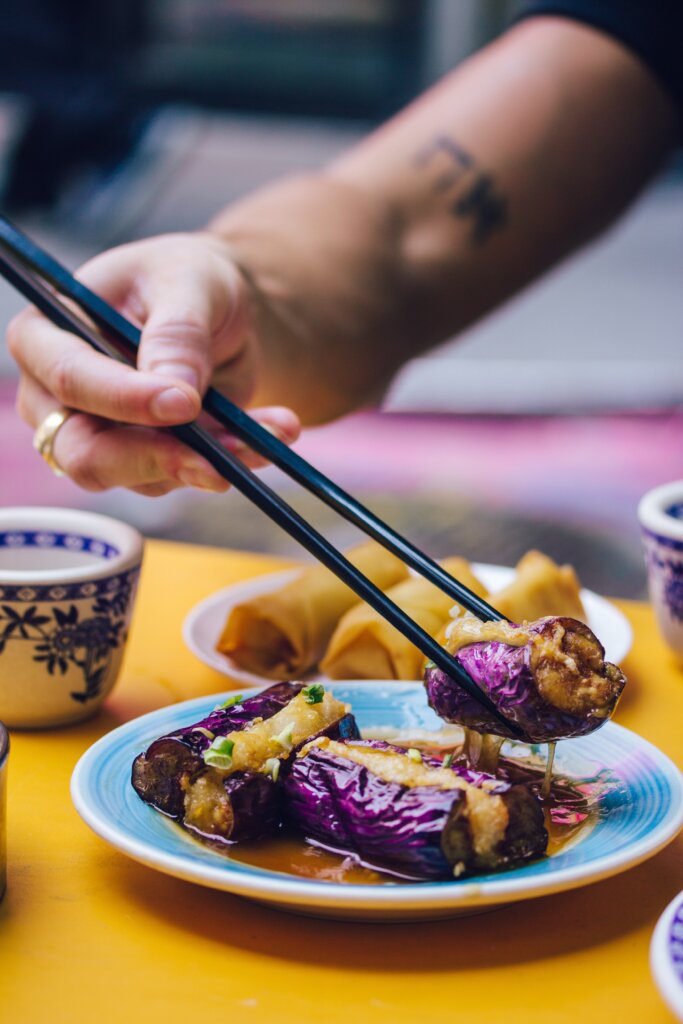 Cute Dim Sum Puns for Popular Dishes
Looking for dim sum dish specific puns? Don't worry, I'm nerdy enough to have you covered on that front too;.
There are tons of dishes I love as dumpling sides or on their own. Here are some dim sum puns inspired by some of my favourites, including some of the world's best dumplings.
Prawn Dumplings (Har Gao):
Siu Mai:
I love you Siu Mai-ch
Siu Mai god, these are tasty
You are Siu Mai type
Bao:
It's a Bao time
Bao down
So bao-tiful
For more, check out my full list of Bao puns
Dumplings (PS: Check out my pork dumpling recipe):
Tell me Dumpling good
Let's give them dumpling to talk about
Down in the dumps
For more, check out my full list of Dumpling puns
Egg tarts (Dan Tat):
Been there, dan tat
My day is off to a great Tart
What an egg-cellent s-tart to the day
Rice Noodle Rolls (Cheong Fun):
Having lots of of (cheong) Fun!
Girls just wanna have (cheong) Fun
Having a Fun-derful time
Keep calm and Cheong Fun
They seem me rollin'…
Ham Sui Gok:
With a dish this beautiful, I can't help but Gok
Ham Sui hungry, I Gok to eat this
Fried Taro Dumplings (Wu Gok):
Dim sum today was definitely not Taro-ble
Can I Taro you a secret? I love dim sum
When it comes to dim sum, I'm one Taro-cotta warrior
Sesame Balls (Jin Dui):
Dim sum for sesa-me, and sesa-you!
Turnip cake (Lo Bak Go):
Time for Dim Sum! Let's Turnip.
Yessss… Let's Lo Bak Gooooo!
Sticky rice in lotus leaf (Lo Mai Gai):
Having a really rice time at Dim Sum
I couldn't help but Lotus how tasty this all was
Congee (Jook):
No Jook, this dish is perfection
Just Jook-ing around
Oof, dim sum was so good, I congee-ven see straight
Congee-gal visit!
Just call me Miss Congee-niality
Chicken Feet (Fung Zao):
This dish has been running through my mind all day
Deep Fried Crab Claws (Hai Kim):
I love Hiking. Sorry, I meant Hai Kim.
Productive morning Hai Kim in the wild
Tea:
I love when we all get Oolong.
Me and dim sum are simply Jasmine-t to be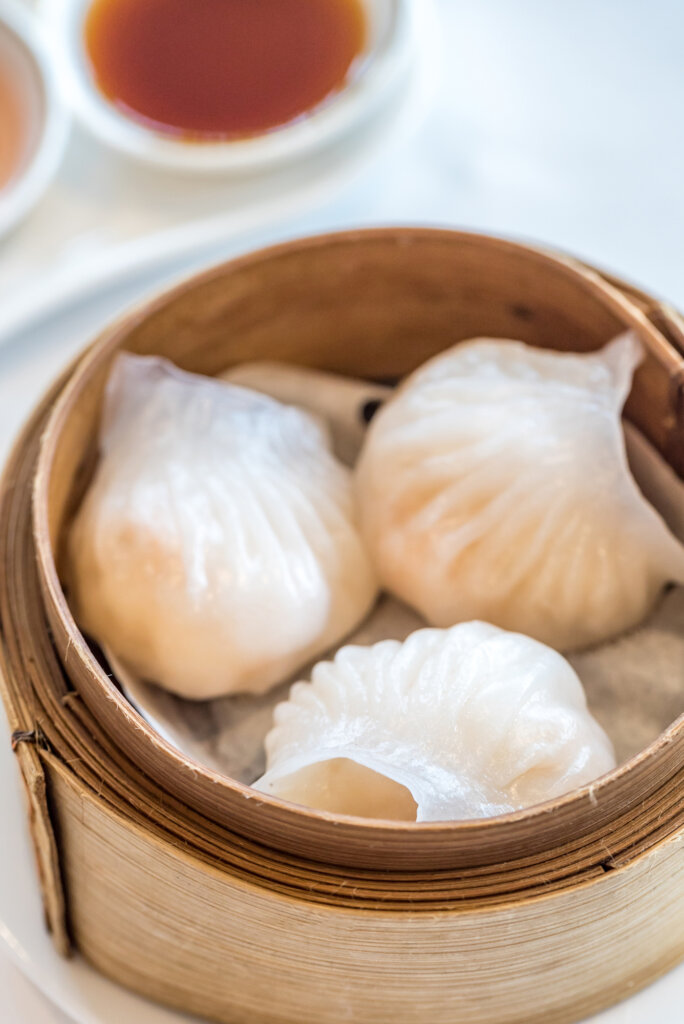 Cute Dim Sum Puns to Send Someone Special
Have a special someone in your life and want to send dim sum-thing special? Here are some adorable dim sum puns that would be perfect for sending to a boyfriend, girlfriend, husband, wife, or bestie.
Baby, you're all that and Dim Sum.
Shall we Dim Sum lights and get busy?
Hey baby, just like Dim Sum, you're steaming hot!
Dim Sum-body tell you how good you look today?
Baby, I always have so much (cheong) fun when you're around.
No Jook, I think you're you're really hot and rice.
Hey, I couldn't help but Lotus what a hot tea you were.
If I invite out to dim sum, do you promise you'll Turnip (cake)?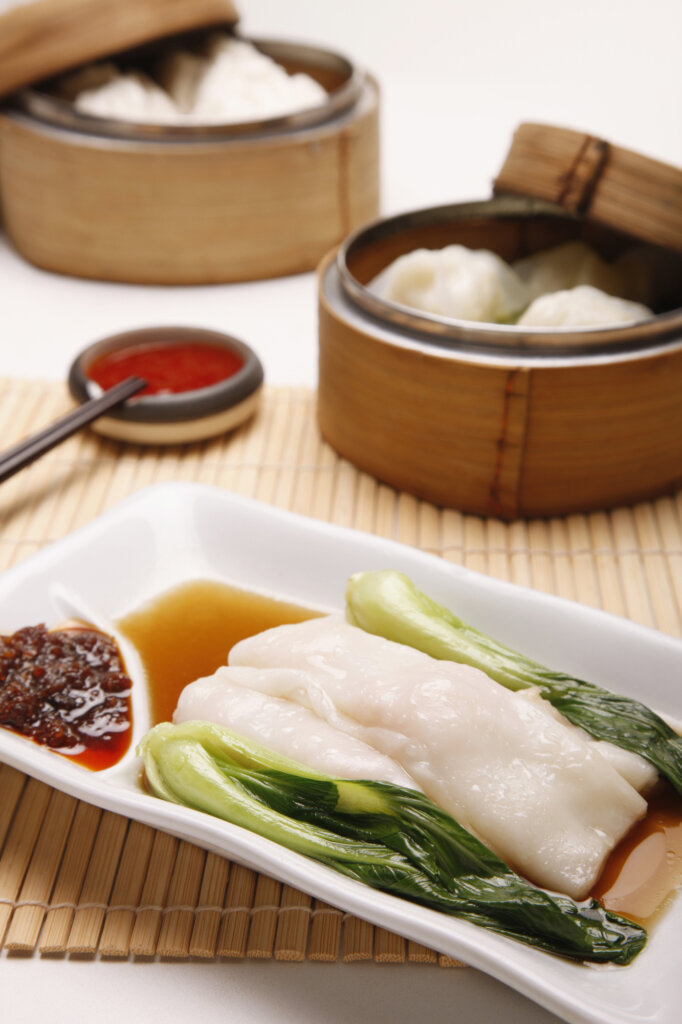 Dim Sum Jokes
Last but not least, looking for some silly dim sum themed jokes to bust out at the dim sum table? Here are some ideas.
Why do they call it dim sum?
Because you get lots of food… and dim sum.
Why is the family always so happy when they get dim sum?
Because they all get Oolong.
Why did the prawn dumpling run away?
He Ha to Gao.
Why was the family mad at the Lo Bak Go?
It didn't Turnip to dim sum.
Why are the rice noodle rolls always the life of the party?
Because they Cheong Fun!
Why is Cheong fun the most popular dim sum?
Because people like how it rolls.
Which dim sum dish was the most popular one at the beauty pagent?
Congee – it won Miss Congee-niality.
If dim sum is this good, then imagine how good bright sum must be!
Do you have any more dim sum puns to add?
Let us know in the comments! We hope you enjoyed this epic list of dim sum and yum cha puns/jokes, and that we dim sum-thing for you today. Happy munching!