*FYI - this post may contain affiliate links, which means we earn a commission at no extra cost to you if you purchase from them. Also, as an Amazon Associate I earn from qualifying purchases. Check out our Privacy Policy and Disclosure. for more info.
Looking for an incredible dumpling dipping sauce that goes perfectly with Chinese dumplings of all kinds?
The dumpling dipping sauce below is a versatile, easily customizable sauce that will taste amazing with everything from homemade Chinese pork dumplings to frozen ones straight from the supermarket.
Spicy, tangy, sweet, and with just the right amount of kick, this sauce is downright addictive. Try it and you'll see exactly what I mean!
PS: If you're preparing a dumpling feast, you might also be interested in these posts…
Save this post on Pinterest for later: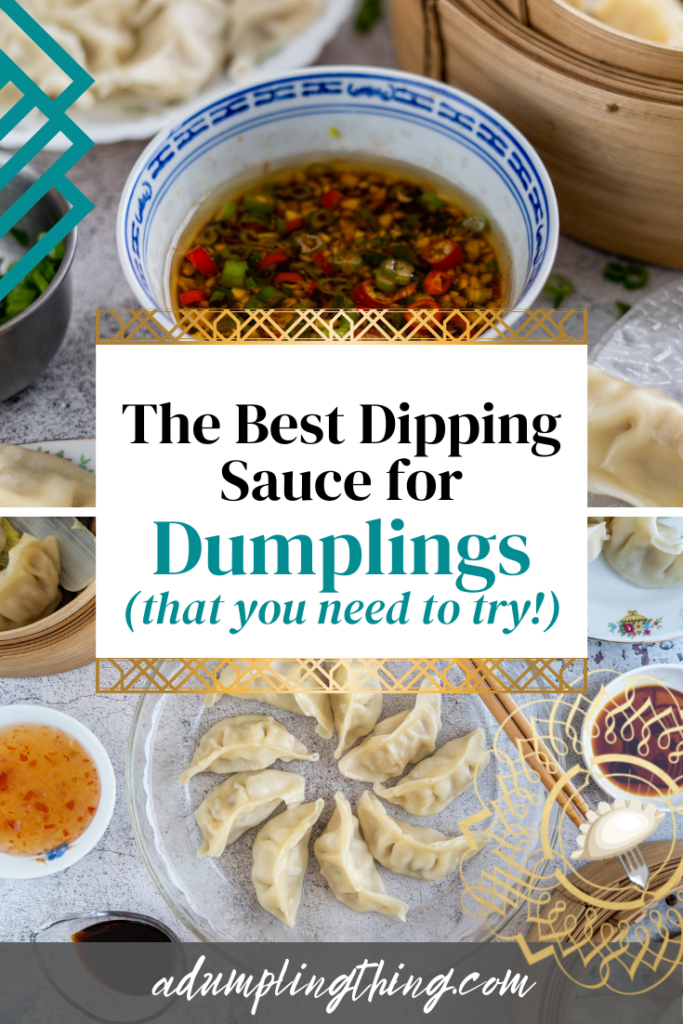 A Few Notes on This Dumpling Dipping Sauce Recipe
Finding the perfect dumpling dipping sauce is (of course) a matter of taste and personal preference.
The beauty of this dipping sauce recipe is how easily you can tweak it to your own liking! Like it spicy? Add more chilli. Like it sweet? Up the sugar.
When I say this recipe is foolproof, I mean it, so get a little experimental and try adding your own twist on it. So long as you taste before you dip, you'll be golden.
… Literally, you don't even need to properly measure for this sauce to work. Trust your gut!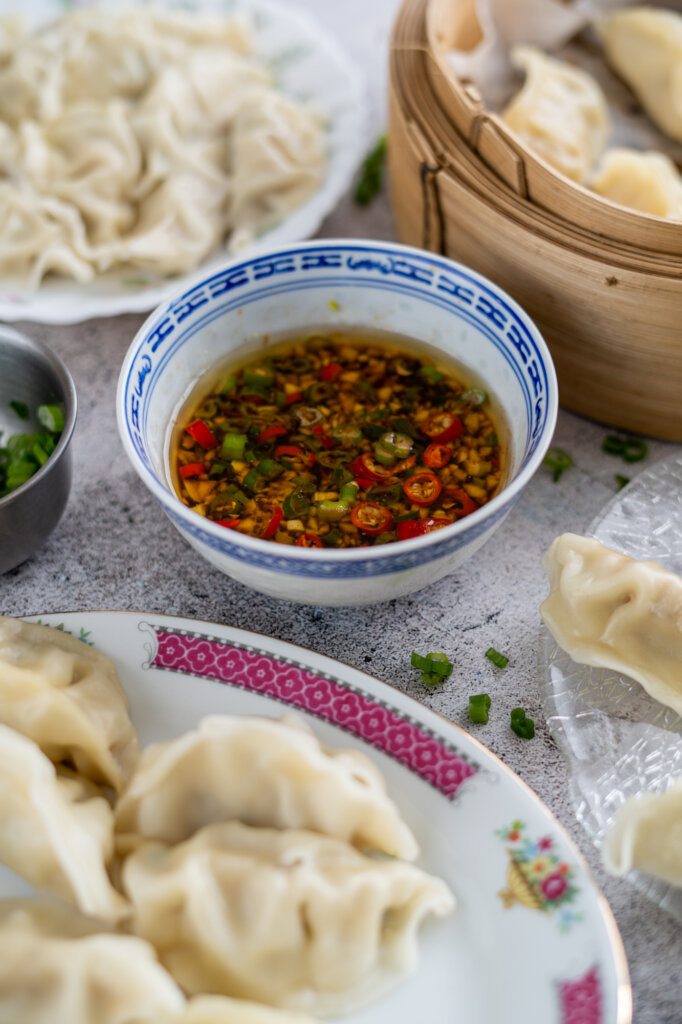 Ingredients for the Perfect Dumpling Dipping Sauce
Alright, are you ready to make a heavenly dipping sauce for all your dumpling needs? Here is what you'll need:
1 tbsp oil
1 tbsp minced garlic
1 tsp chopped chilli (or chilli flakes)
1.5 tbsp soy sauce
2.5 tbsp water
2 tsp sugar
1 tsp chili garlic sauce
1/2 tbsp rice (or black) vinegar
1 tsp green onion
1/2 tsp toasted sesame seed
OPTIONAL: A splash of sesame oil
How to Make the Best Dumpling Dipping Sauce
In a hot pan saucepan, add 1 tbsp oil then add your minced garlic and hot chillis and fry for 30 seconds.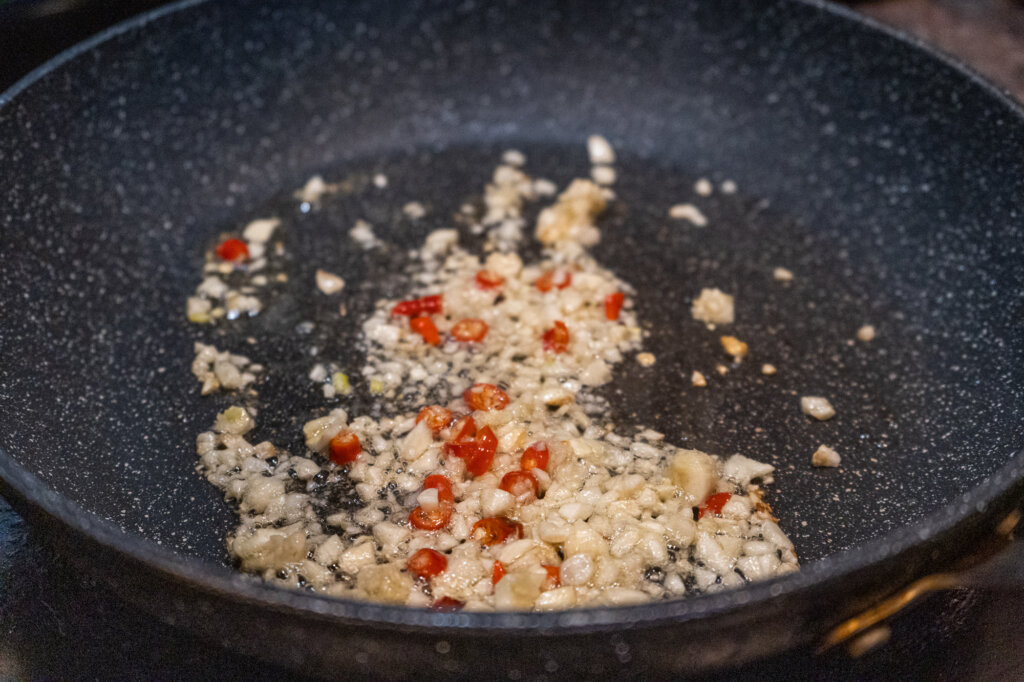 Add your soy sauce, water, sugar, and chilli garlic sauce into the pan.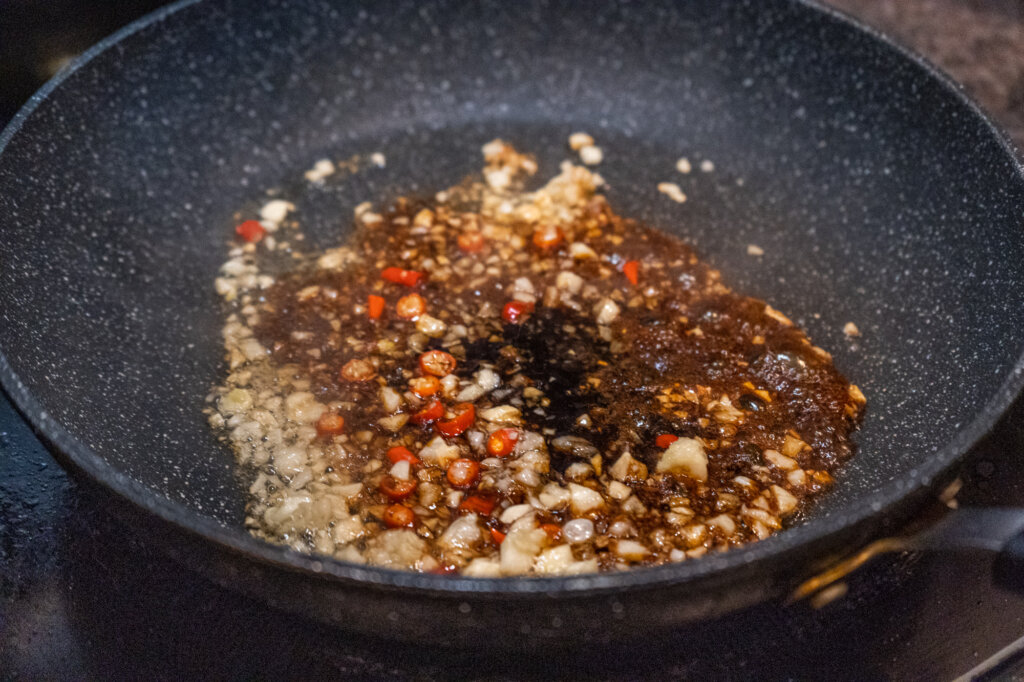 Add your vinegar, then pour your sauce into a bowl.
Add green onion, sesame seed and (if using) cilantro and enjoy with some juicy dumplings.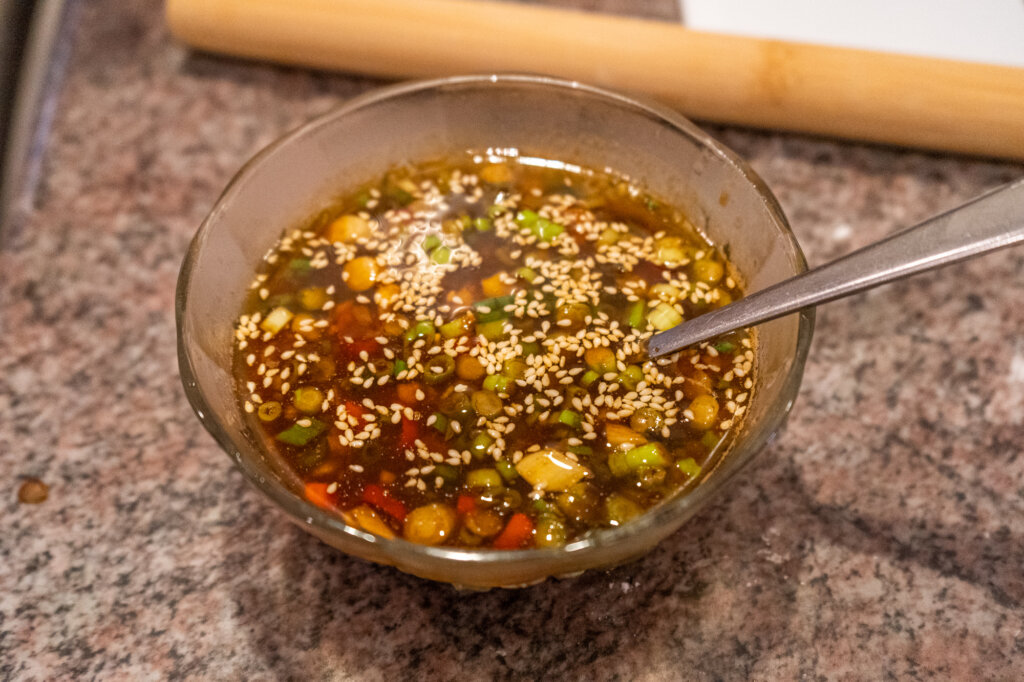 I Hope You Enjoyed This Dumpling Dipping Sauce Recipe!
Let me know in the comments if you end up trying it.