*FYI - this post may contain affiliate links, which means we earn a commission at no extra cost to you if you purchase from them. Also, as an Amazon Associate I earn from qualifying purchases. Check out our Privacy Policy and Disclosure. for more info.
TikTok is a wonderful source of many things – from awkward dances and overly staged pranks to tasty recipes and an onslaught of dangerously cute puppies.
Beyond the hazardously adorable puppies however, my personal favorite part of TikTok is how many incredible food hacks it has shown me… including yes – you guessed it: absolutely genius dumpling hacks and tips that will completely change your life.
Curious to see what dumpling hacks, tips, and recipes have been popularized by TikTok? Below, you'll find a selection of my faves.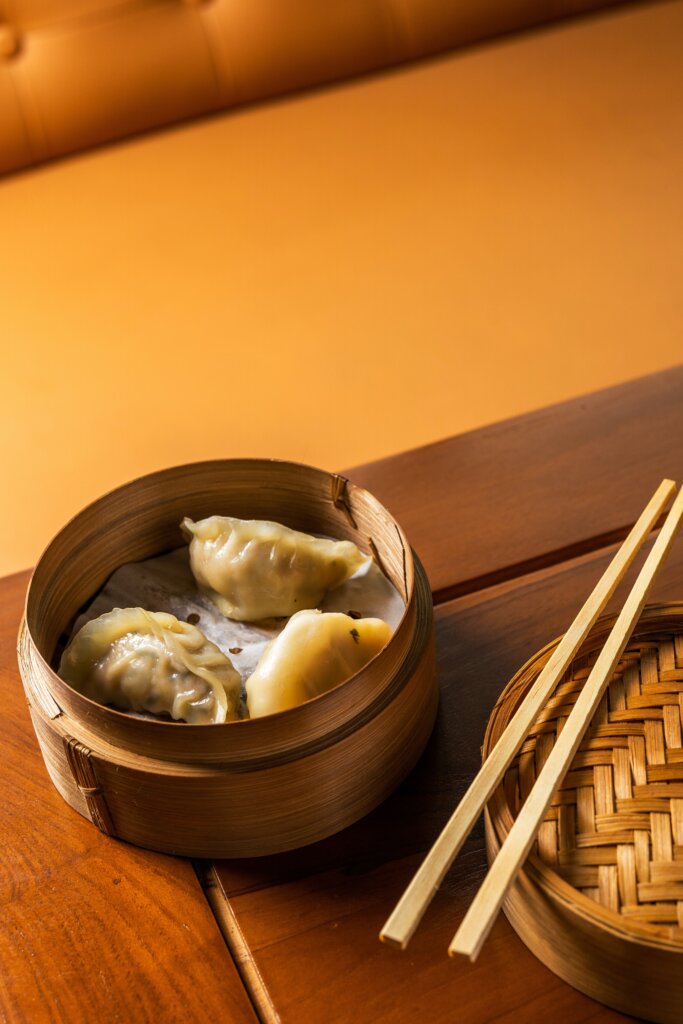 This Easy 2 Ingredient Hack for Extra Crispy Dumplings
As seen in this TikTok by user @eatswithvan, one super simple trick to getting crispy dumplings is by pouring a flour and water mixture into the pan when the dumplings are almost done cooking. This creates an ultra crispy layer at the bottom of the dumplings that adds a bonus satisfying crunch to your delicious dumplings!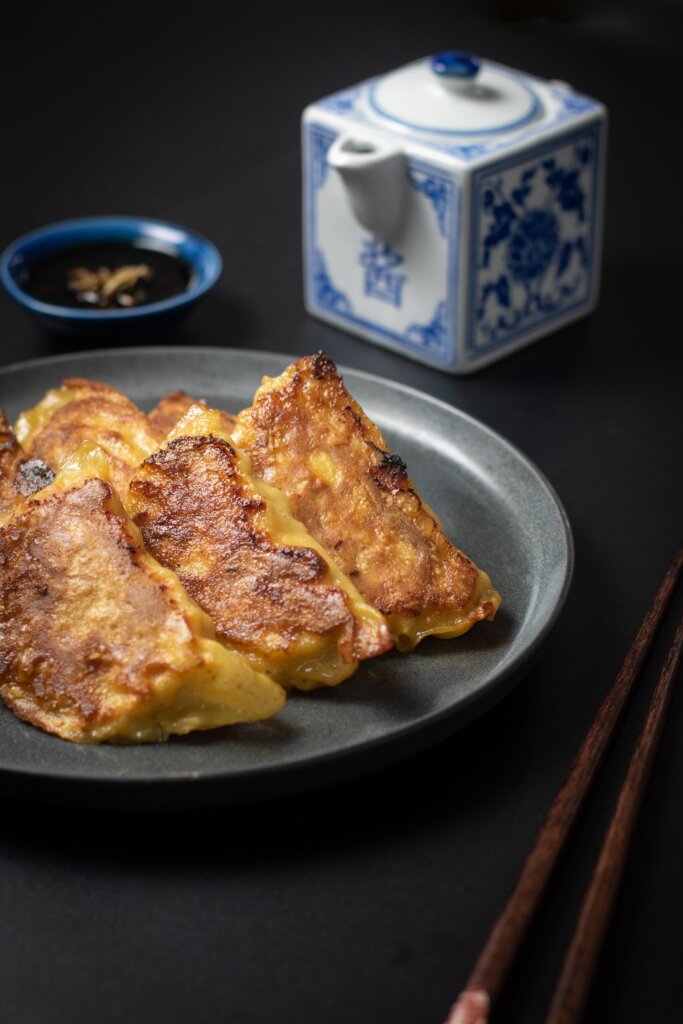 Rice Paper Dumplings
Another awesome crispy dumpling hack popularized by TikTok is the almighty "rice paper dumpling", which uses layers of rice paper in lieu of a conventional flour wrapper to create a super easy and crispy final product.
The best part about this TikTok dumpling hack? You can customize it with whatever fillings you want, and there's no need to worry about proper dumpling folding technique.
And sure, while you could argue these are more like fried spring rolls than dumplings, the result is the same – utter deliciousness.
You can see an example of this technique in this TikTok by @okonomikitchen.
Using Chopsticks as Dumpling Steamers While Making Noodles
As I've gushed about in my post about what to serve with Chinese dumplings, dumplings and noodles are a match made in Heaven…
And if you're currently craving a quick meal featuring both, you're in luck! As seen in this TikTok by @cookingbomb, one awesome dumpling hack is to simply use chopsticks in place of a conventional steamer so you can steam your frozen dumplings while your noodles cook. Absolutely genius!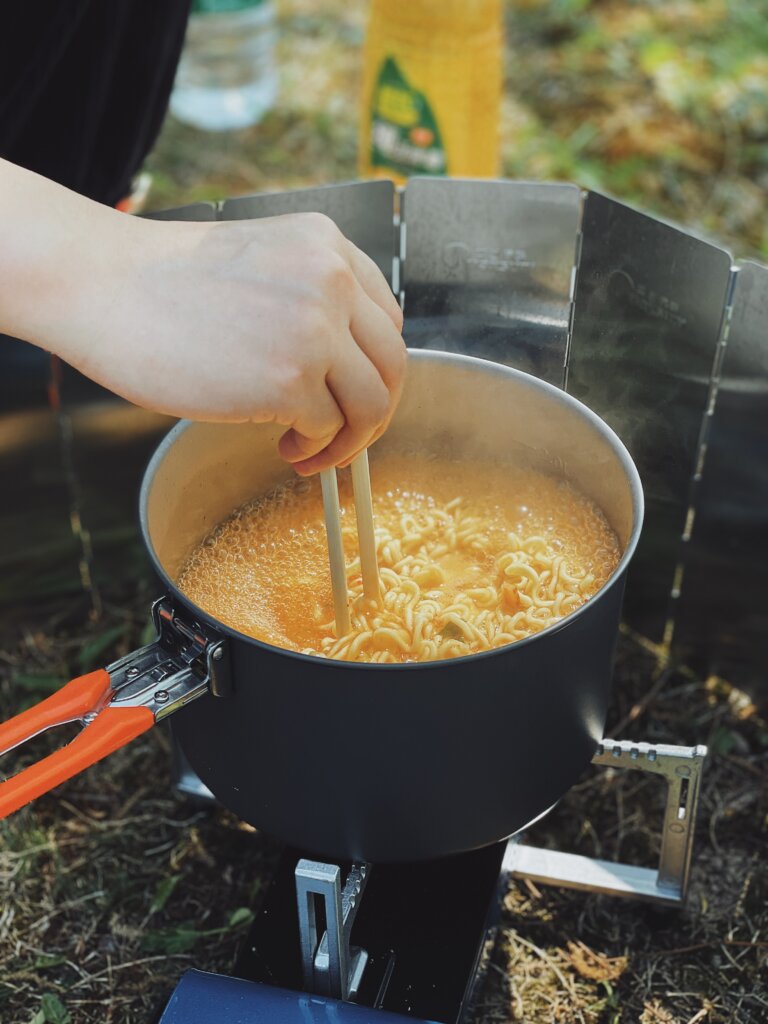 Using a Mooncake Mold to make Gorgeous Dumplings
For some of the prettiest dumplings that are (almost) too gorgeous to eat, check out this amazing TikTok dumpling hack as seen in this video from @emmmychu, which shows how a mini mooncake mold like this one can be used to create some stunning dumplings.
Here's how it works: you wrap your dumpling wrapper over your filling like a ball, then use the mooncake mold/stamp to turn your dumpling ball into a gorgeous creation. Bonus points if you make the wrapper from scratch and dye it some unique colors!
Mixing Frozen Dumplings into Fried Rice
Another simple yet genius TikTok dumpling hack is mixing frozen dumplings into fried rice for the ultimate bowl of comfort.
As you can see in this TikTok from @chefchrischo, the process is simple, and the results are delicious.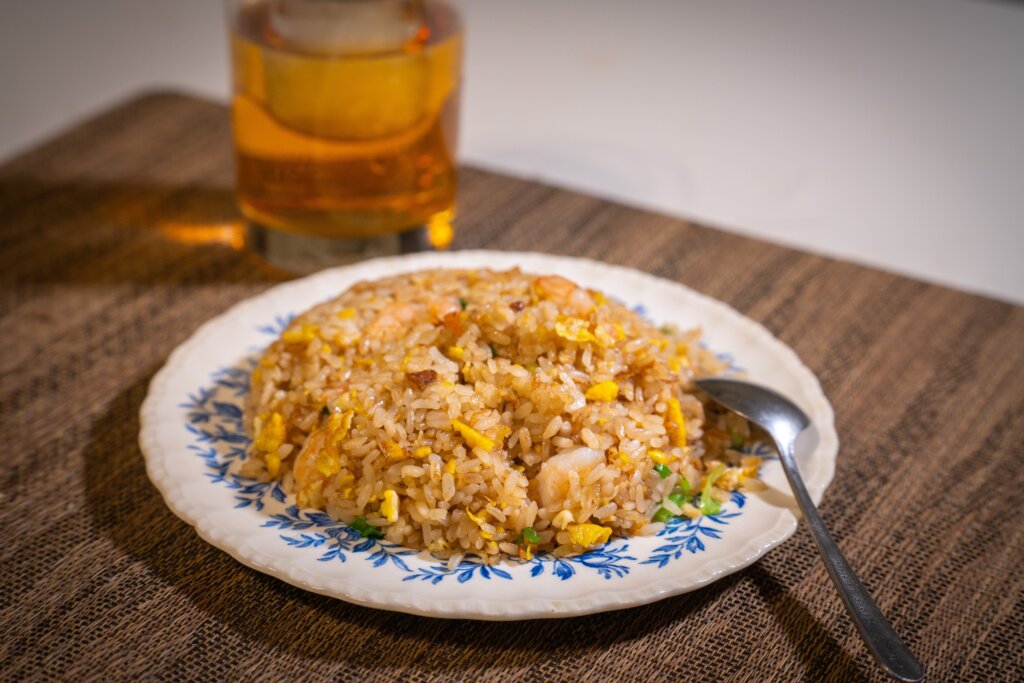 Steaming Frozen Dumplings in a Microwave
And for the ultimate lazy dumpling hack we love from TikTok, we have a genius way of preparing frozen dumplings using just a microwave!
As seen in this TikTok from @cookingbomb, you can easily steam frozen dumplings in the microwave using just a Ziplock bag and some water. How's that for a time saver? No fancy bamboo steamer needed!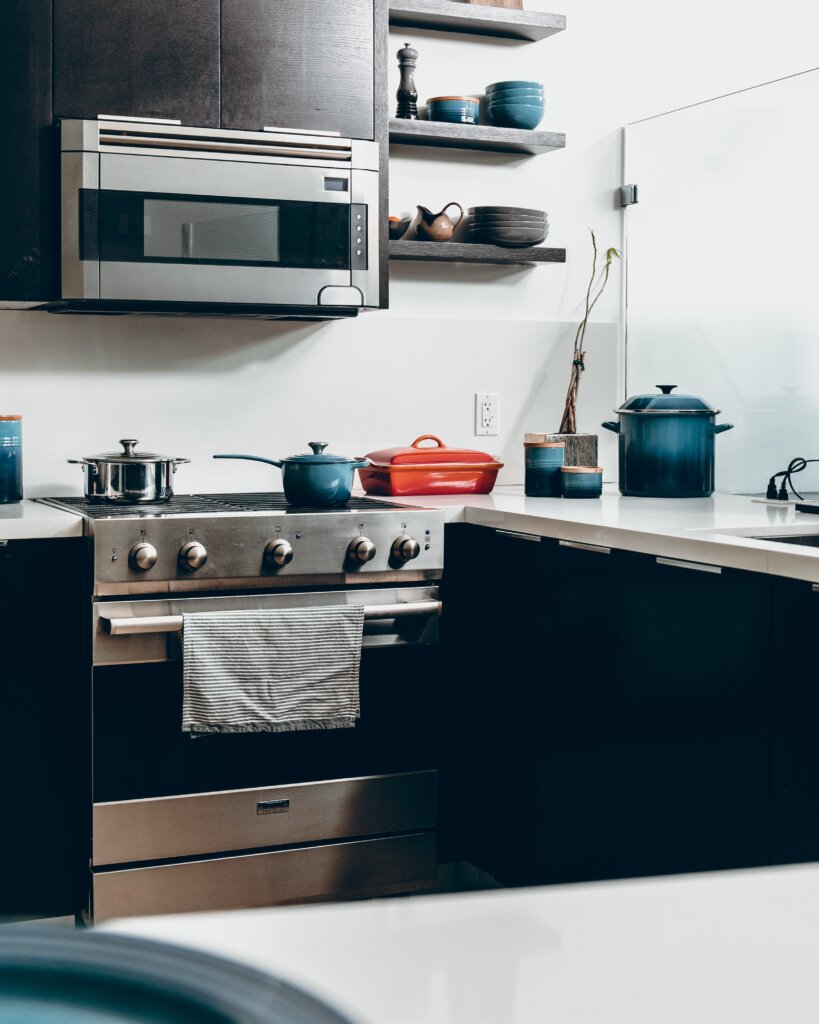 BONUS: The Best Dumpling Dipping Sauce
It's safe to say that TikTok became collectively obsessed with this dumpling dipping sauce recipe shared by @snackqween a few months ago, and it is definitely a must-try if you're in need of a quick and easy sauce to go with your dumplings!
Made up of common ingredients like scallions, oil, fresh garlic, soy sauce, oyster sauce, rice vinegar, sesame seeds and red chili flakes, this sauce is packed with flavor and is delightfully easy to put together.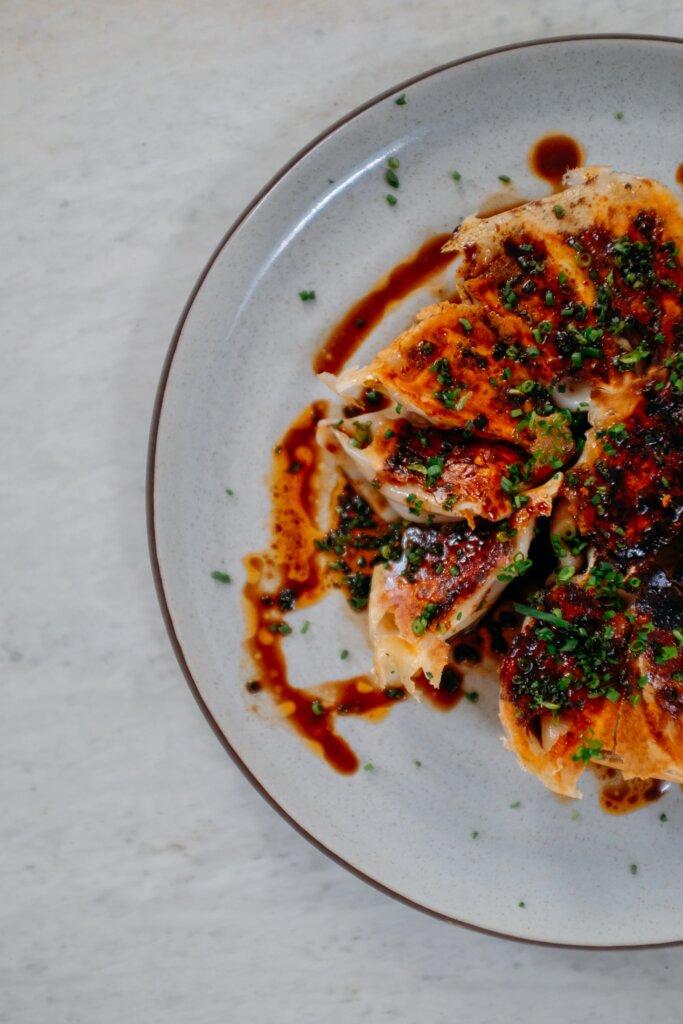 Did I miss any of your favorite TikTok dumpling hacks?
Let me know in the comments so I can add more to the list!